Band Pass Filters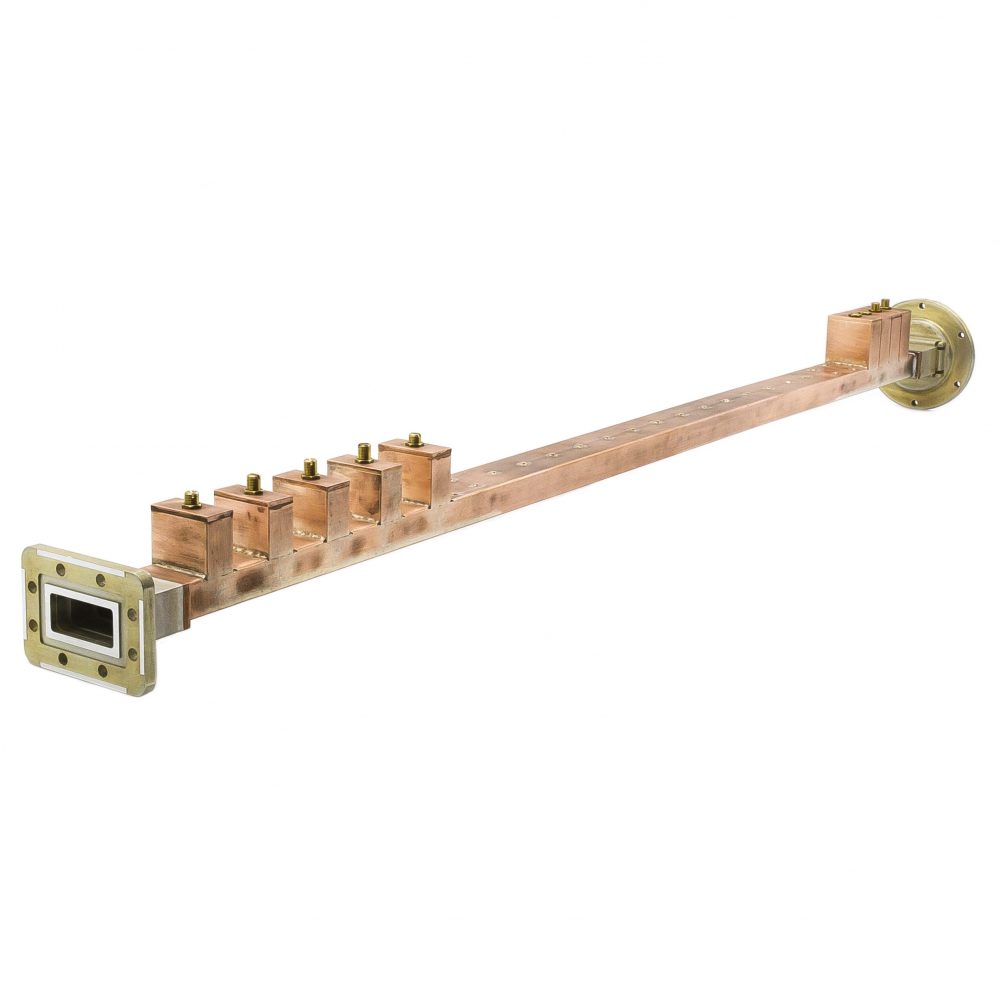 M.E.C.'s J70B-529 is a WR137 band pass filter with finite transmission zeros. It covers one of the communication tri-bands commonly used for satellite up-link and down-link communications.
This design features copper construction which helps to minimize losses (the insertion loss is just 0.5 dB). Flanges are aluminum to avoid incompatibility of dissimilar metals in an aluminum waveguide system installation. The filter has external aluminum support brackets to aid mechanical rigidity. There are two reject bands with ultra sharp rejection skirts and high attenuation. Two notch filters are used to achieve out of band rejection of 100 dB @ Fc+2%.
Low Loss
High Rejection
Rugged Construction
Order and Sales Information
(1) Please contact M.E.C. with your specific requirements.  All customer designs are welcome.