Linearly Polarized Horn Antennas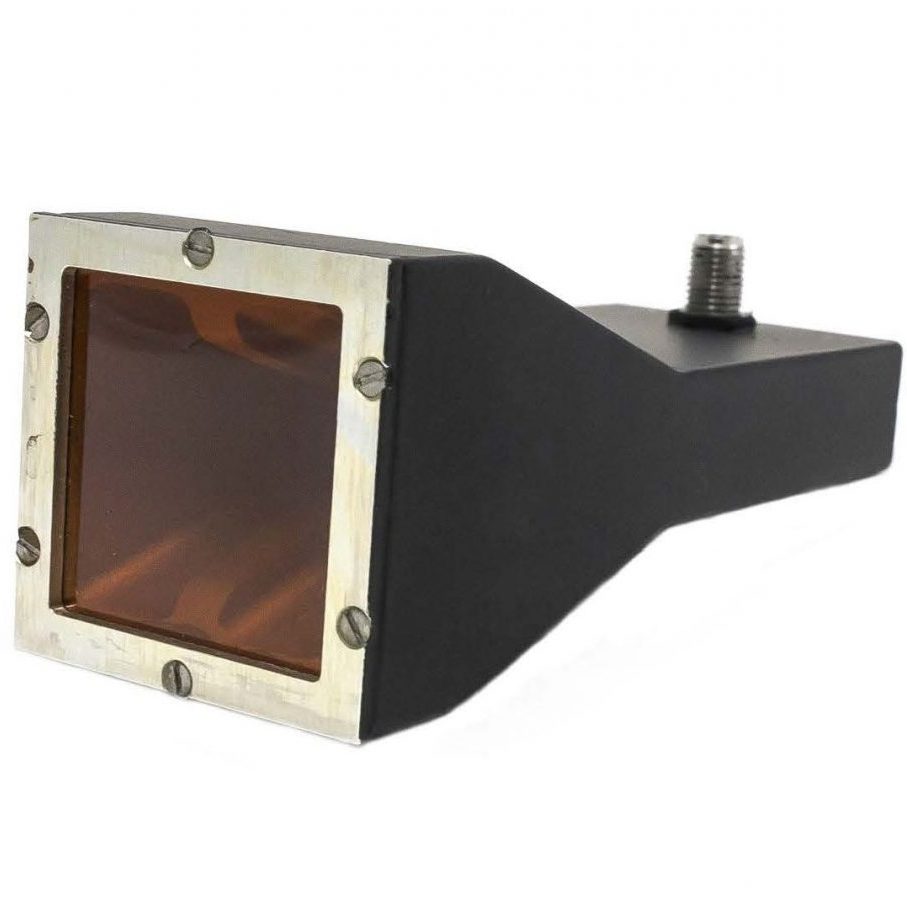 M.E.C. offers several types of linearly polarized horn antennas covering bandwidths of an octave of more with your choice of waveguide or coaxial inputs.  Construction is aluminum with chromate conversion finish per MIL-C-5541, Class 3, and epoxy enamel paint.  Typical examples are listed below. Other frequency bands and various input connectors may be specified.
Low VSWR
Pressurizable
Rugged Construction
Design Types
M.E.C.'s linearly polarized horn antennas come in six types.  Type 1 is an octave bandwidth pyramidal horn.  Type 2 is a sectoral horn pressurized to 15 psig.  Type 3 and 4 are octave-plus bandwidth, ridged horns with nearly equal E and H-plane beamwidths.  Type 5 is a lens-corrected horn; Type 6 is an array of 2 end-fire elements.  Type 2, 5 & 6 handle 100 KW peak power when pressurized to 18 psig.  All units operate from –55 to + 120°C.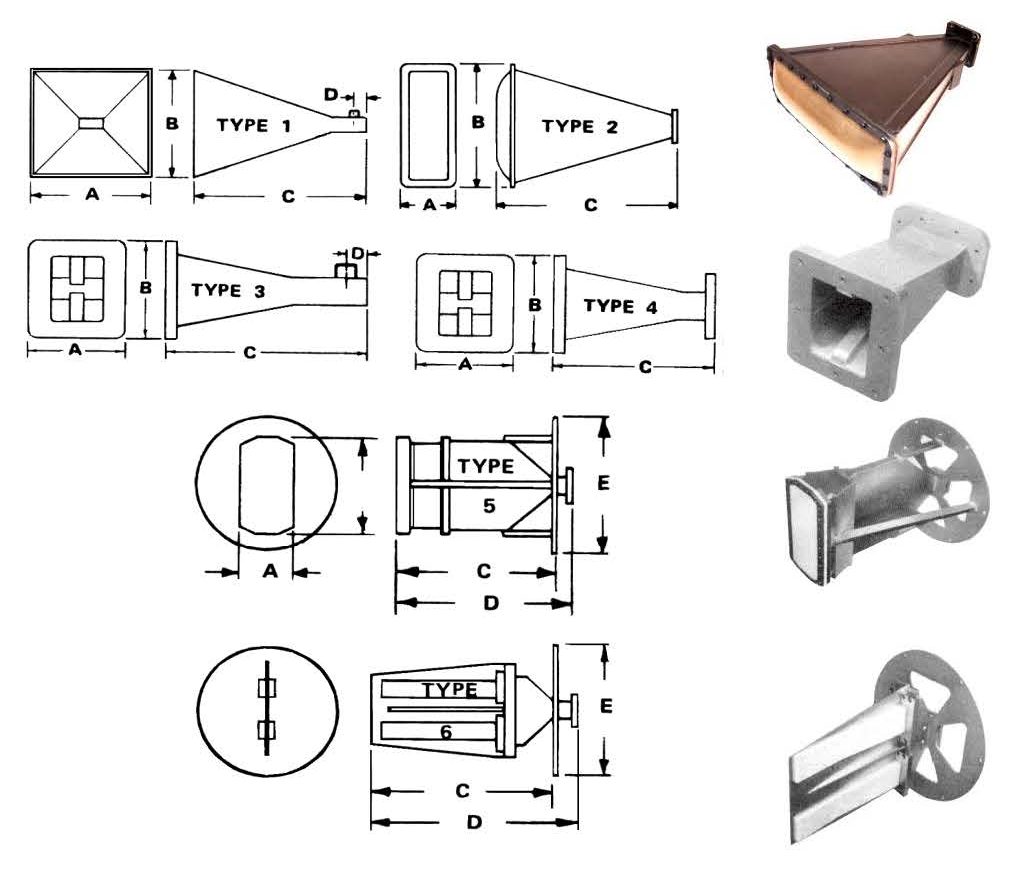 Order and Sales Information
(1) For coaxial input, add suffix to the C390 model number as follows:
"-3" for SMA female
"-3M" for SMA male
"-T" for TNC female
"-TM" for TNC male
"-N" for N female
"-NM" for N male
(2) Specify required power level.
(3) Please contact M.E.C. with your specific requirements.  All customer designs are welcome.