Quad-Ridge Combiner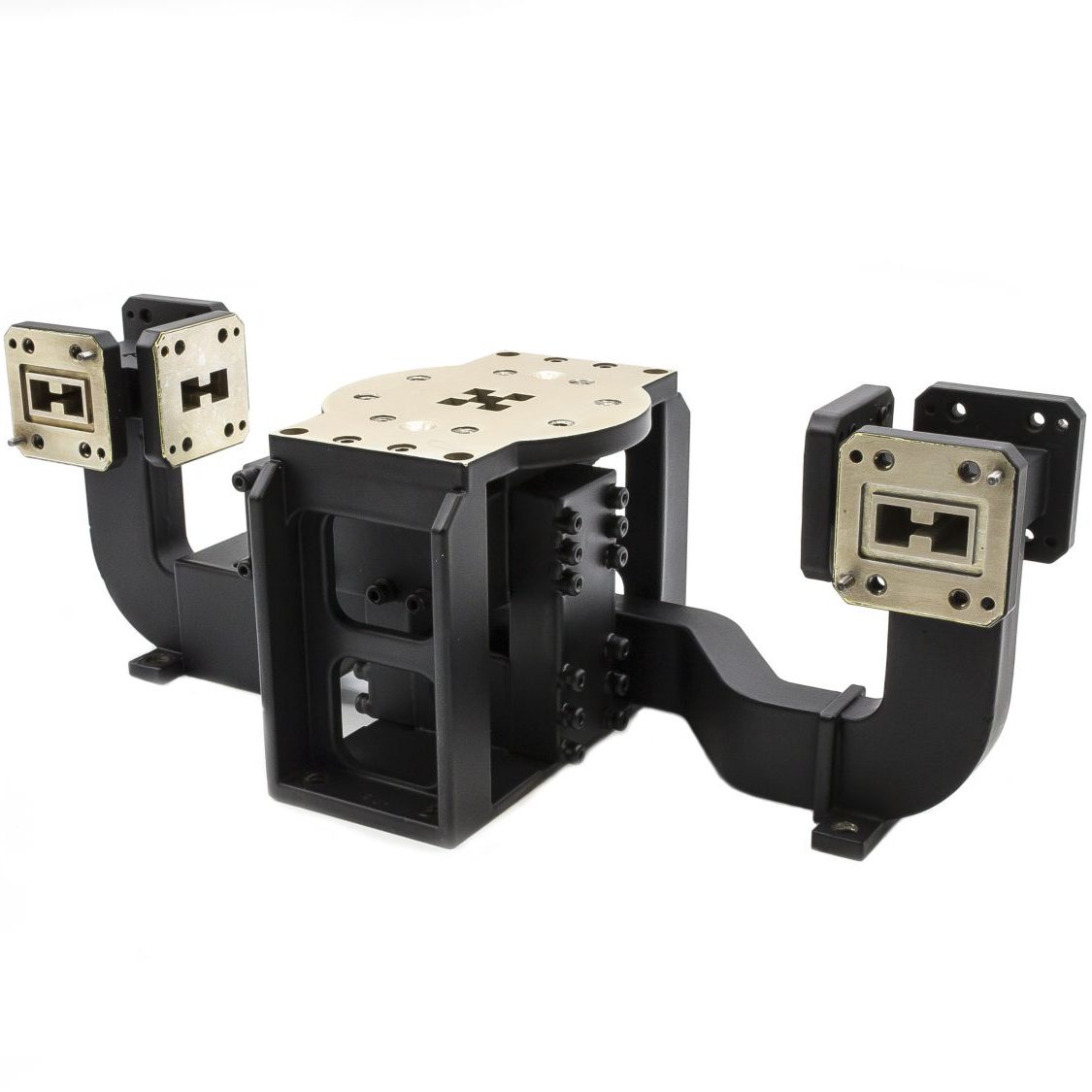 M.E.C.'s QR Series quad-ridge combiner uses a pair of double-ridge magic tees to combine two horizontal and two vertical signals into a standard quad-ridge waveguide configuration.  Polarization may be any combination of linear to circular depending on the amplitude and phase relation of the part's four high-power inputs.
Polarization Diversity
Broad Band
High Power
Order and Sales Information
(1) Please contact M.E.C. with your specific requirements.  All customer designs are welcome.