End-Launch Double-Ridge to Coaxial Adapters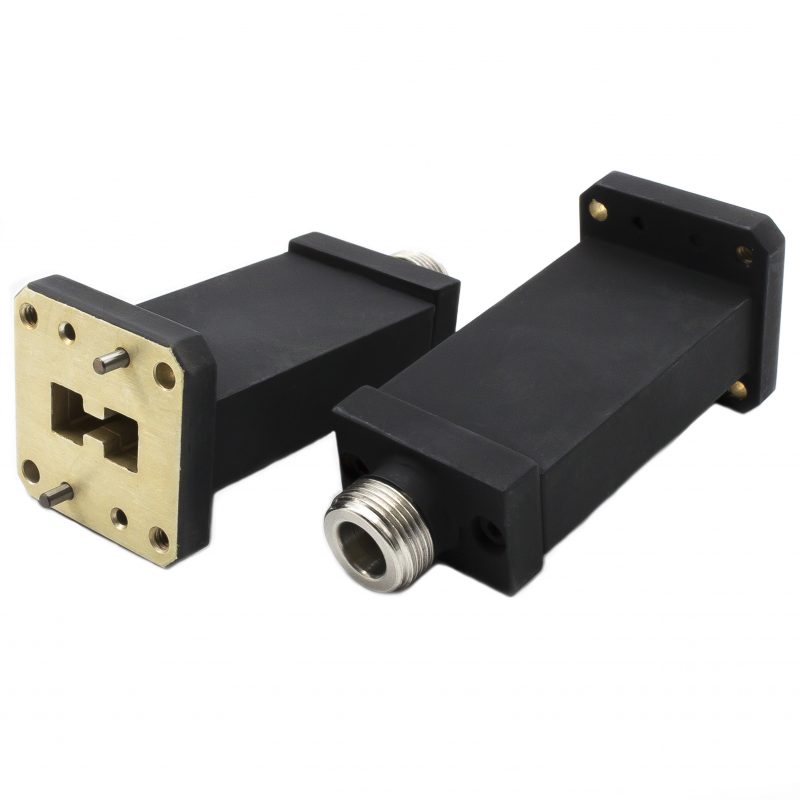 M.E.C.'s RE40 Series state-of-the-art end launch adapters fulfill the need for in-line units with broadband capability.  Their unique design combines a low profile with short length, low loss, and low VSWR.
These units possess a special, inherent ability to operate over a multi-octave band at high power levels, making them ideal for use in EW/ECM applications where transmission line routing space is in high demand.
Broad Band (Octave or Greater)
Low VSWR
High Power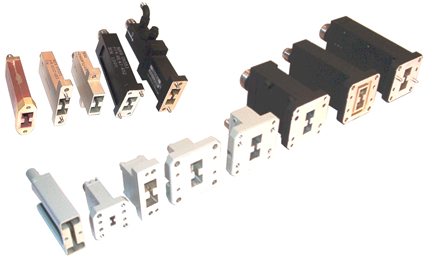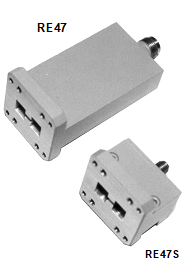 Order and Sales Information
(1) Add the following suffixes to the model number to specify connector and power:
CONNECTOR:

"-3" for SMA Female / "-T" for TNC Female / "-N" for type N Female
"-3M" for SMA Male / -TM" for TNC Male / "-NM" for type N Male
"-7" for precision 7 mm / "-SC" for SC Female / "-SCM" for SC Male

POWER: "-P" for high power levels, namely:

"SC" to 8.2 GHz-800 W average
"N" to 6 GHz-600 W average (derate linearly to 300 W @ 18 GHz)
"TNC" to 18 GHZ-200 W average
"SMA" to 18 GHz-50 W average

EXAMPLE: Model number RE43-SC-P is a WRD-200D24 double-ridge waveguide to SC female coaxial connector rated at 800 W average power.
(2) Other flanges, connectors, and frequency ranges are available upon request.  Alternate tapped cover flange is standard.
(3) Single-ridge waveguide is also available on special request.
EXAMPLE: Frequency 2.6 – 5.2 GHz, VSWR 1.10, Length 1.30″
(4) Please contact M.E.C. with your specific requirements.  All customer designs are welcome.