Single & Dual Directional Couplers
Series: C160 Series / C200 Series
Category: Coaxial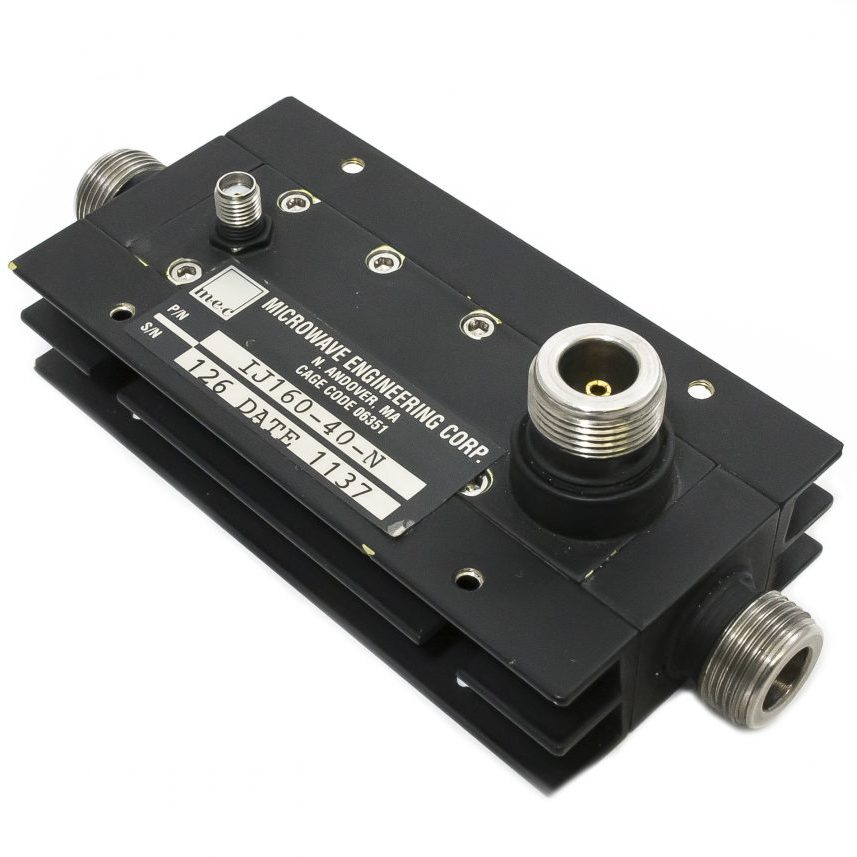 M.E.C.'s ultra-flat, directional couplers are compact, in-line devices that exhibit flat coupling over multi octave bands.  The coupling response is finely tailored to yield optimal flatness, directivity, and unit-to-unit tracking, making these versatile couplers useful for both system and laboratory applications.
High Power
Broad Bandwidth
Flat Coupling
Specifications
Order and Sales Information
(1) Specify the following as a minimum:
Frequency Range
Power level, CW, Peak and Average
Coupling Level(s)
In/Out and Coupled Connectors
(2) Other connectors, lengths, and coupling directions available upon request.